by CryptoLoot
---
Posted on September 16th, 2019 at 7:22 AM EST
Tags: Updates monero uplexa upx web mining
---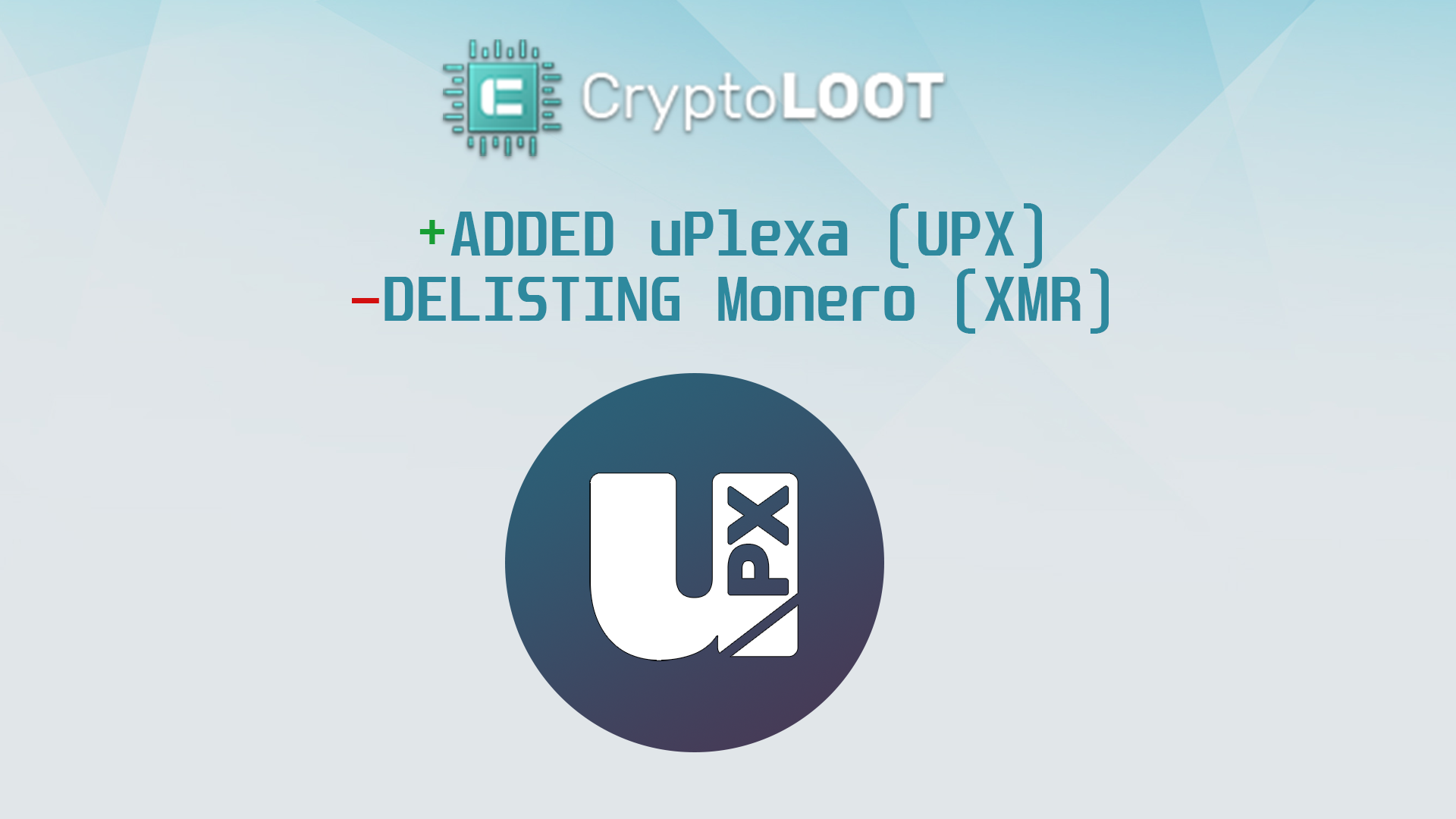 The UPXTWO algorithm has been reimplemented to CryptoLoot (for the uPlexa project). At this time, we expect uPlexa (UPX) to continue to be more profitable than Monero (XMR). The latest hardfork scheduled in October for Monero (RandomX) uses some floating point operations that can not be used within web assembly. In basic terms: Monero will not be web-minable after the RandomX algorithm update in October. Currently, the most profitable coin within this niche is "uPlexa", whom we are proud to be partners with to continue to provide statistical information and work together in creating industry-changing technology.
If RandomX is included in the October hardfork for Monero, we will be delisting Monero from the CryptoLoot platform, and shifting to uPlexa as CryptoLoot's primary web minable coin. Afterwhich, all Monero balances will be fully paid out regardless of the minimum payout threshold.
We have also tried a few other projects who boast web mining algorithms, but at this time none of which seem to offer an algorithm that is more profitable for this niche than uPlexa currently is.
Going forward, CryptoLoot is also working on a rebrand and continued efforts are going into creating security within the web mining industry to ensure web mining is not being used for malicious benefits. We are taking action to ensure webmasters using the scripts have authorization to implement the code within their website(s) or application(s). Other than our report abuse system, we will also be implementing DNS verification at a later time to help achieve this goal.
We thank you for your continued support.
The Crypto-Loot Family
Like the post? Share it with others!
Tweet
---